Dr Suneet Soni honored with the Rajasthan excellence Award-2017 for excellence in the Hair Transplant and Plastic & Cosmetic surgeries. The award was given by the Rajasthan State Commission of Women, Mrs. Suman Sharma & Television Actress, Miss Smita Bansal, organized by the Dainik Bhaskar & 94.3 My FM Media Partner.
The recent medical data based on cosmetic surgeries revealed this fact that around 60% of total world population is affected by the hair loss problem at some point in the life, including both men & women, but the male is more prone and around 80% of men in a total demographic figure affected by the male pattern baldness.
According to a medical report based on the cosmetic & the plastic surgery procedure in India stated that more than 80% of hair transplant surgeries have been done in India for last 7-10 years and this graph is increasing day-by-day!
Dr Suneet Soni has been invited to deliver a talk on the 'Hair Transplant Surgery' by the ISHRS (International Society of Hair Restoration) meet Oct-2017 in Prague (Europe). The lecture was quite appreciated by many international faculties.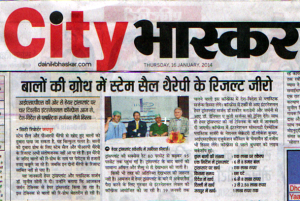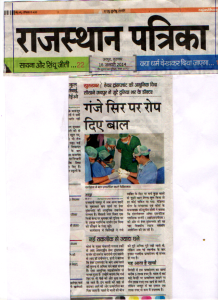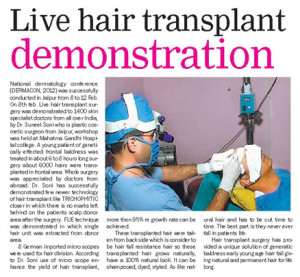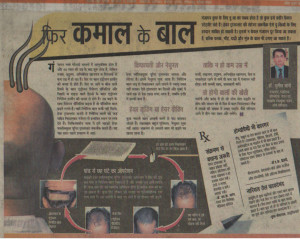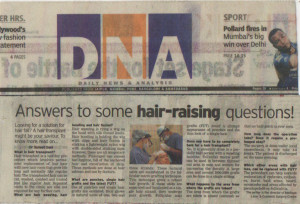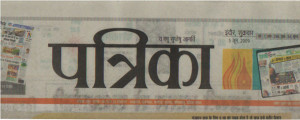 news and media,news and media,independent news and media,world news & media,independent news and media,apn news and media,news and media association,alternative news & media,news and media,independent news and media,arab news and media,news digital media,media news,social media news,zimbabwe news and media,nation media news,pakistan news and media,media 24 news,sporting news and media,mauritius news and media,news community media,commercial news and media,bank news and media,digital media news,uganda news and media,media news group,local media news,news and media bias,local news and media,news and media outlets,bristol news and media,burma today news and media,media industry news,news and media 24,southern news & media,social media marketing news,news and media guild,media agencies,jamaica news and media,news releases,pakistan news and media,news and media corporation,types of news and media,latest headlines news,news & media industry,tanzania news & media,latest social media news,chicago media news,arabic media news,social media news release,social media news sites,news max media,uganda news and media,news latest headlines,alternative media news,importance of news & media,media news ,media news uk,latest media news,independent news and media ireland,news & media coalition,free news papers,nigeria news & media,turkish news & media,media daily news,russian news media,beacon media news,media news articles.